There are great preachers, and then are great ministers. Rarely does one encounter one man who excels at both as did Wyatt Sawyer. Even a rarer species is a TEAM like Wyatt and Chris Sawyer. Though Wyatt is now enjoying the Promise of rest, reunion, and reward with the Lord he served all his days, we still think of Wyatt and Chris together as a matched pair.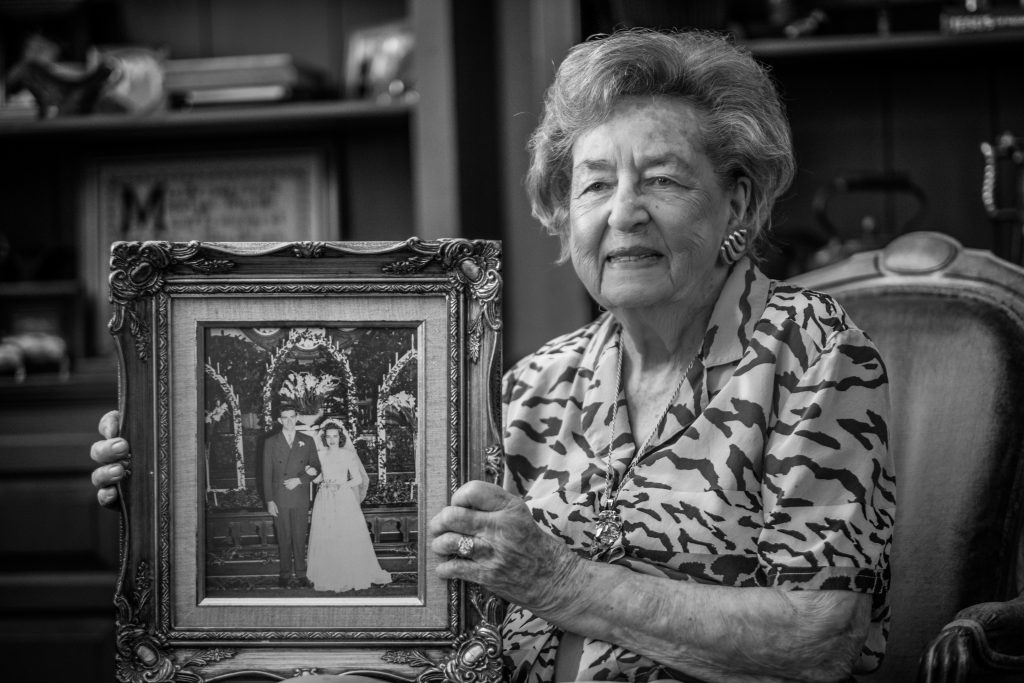 Wyatt grew up on the streets of Dallas as a fatherless boy. No doubt that shaped both his personality and his ministry. Brother Wyatt is usually acknowledged as the very first Youth Minister ever employed in the churches of Christ. He served at the large Oak Cliff church of Christ in the 40s with the legendary preacher O.L. Oliphant. In the forties, Wyatt was organizing neighborhood youth sports leagues for disadvantaged youth of Dallas. He spoke at Youth Rallies all across the nation in the fifties and sixties.
Of course, Wyatt was the preacher at Southside from 1968 until 1974 then served the great Midtown church for two and a half decades. He returned to minister at Southside in his sunset years. Wyatt's big personality was evident in his early years. His photo is on
nearly every page of the 1941 Adamson High School in Dallas yearbook. Wyatt was president of his class every year and was already exuding leadership in academics, sports, and journalism.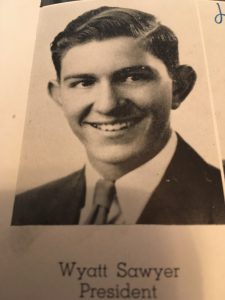 Chris and Wyatt met at Harding University, where she majored in music. She can still play from memory rousing Braham's concertos from her lovely apartment at Lakewood Village Retirement Community. Heartbreakingly their youngest son Joel passed away from leukemia in 1987. Joel and his wife Jan were highly loved and engaged members at
Southside at that time. Their older son Jerry is an attorney in Portland, Oregon. Their grandson Justin is also an attorney in the Northwest.
Chris served for many years on the Board of Trustees of Christian Care Centers and was always a champion for Lakewood Village that they were instrumental in starting in 1983. She says that the most meaningful part of her ministry through her years was the ministry in mentoring young mothers.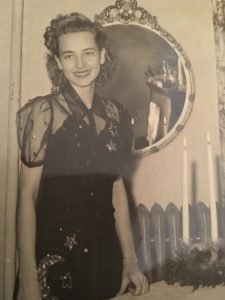 Also close to her heart was the ministry to the young ladies of EDNA GLADNEY HOME that was across the street from Southside for decades. She loved to study the Bible with the young ladies and inviting them to venture across the street where they were met with warmth and love—not judgment. Chris was named "WOMAN OF THE YEAR" in Fort Worth in 1970 and was honored by Edna Gladney for her volunteerism.
Chris no longer drives yet still tries to attend regularly at Southside. She takes great interest in our people and our ministries.
Only few really know how much of the culture and character of our Southside congregation was shaped by this dynamic and devoted couple.