James and Jo Anna Byars are a beloved couple at Southside where they have worshiped since 2008. They were a vital part of the Rosemont congregation from 1961-2008. They say that "it was hard to say 'goodbye' to Rosemont but easy to say 'hello' to Southside." Having lived on the south side of town since 1961, they already knew many from the congregation; in fact, Jim and Jo Anna came to assist in the Southside pantry ministry prior to Rosemont's closure. Jim had served as an elder for 15 years, and Jo Anna had sung alto with the Rosemont chorus for decades. Her beautiful singing voice has faded, but Jo Anna smiles and says that now she "makes melody in her heart."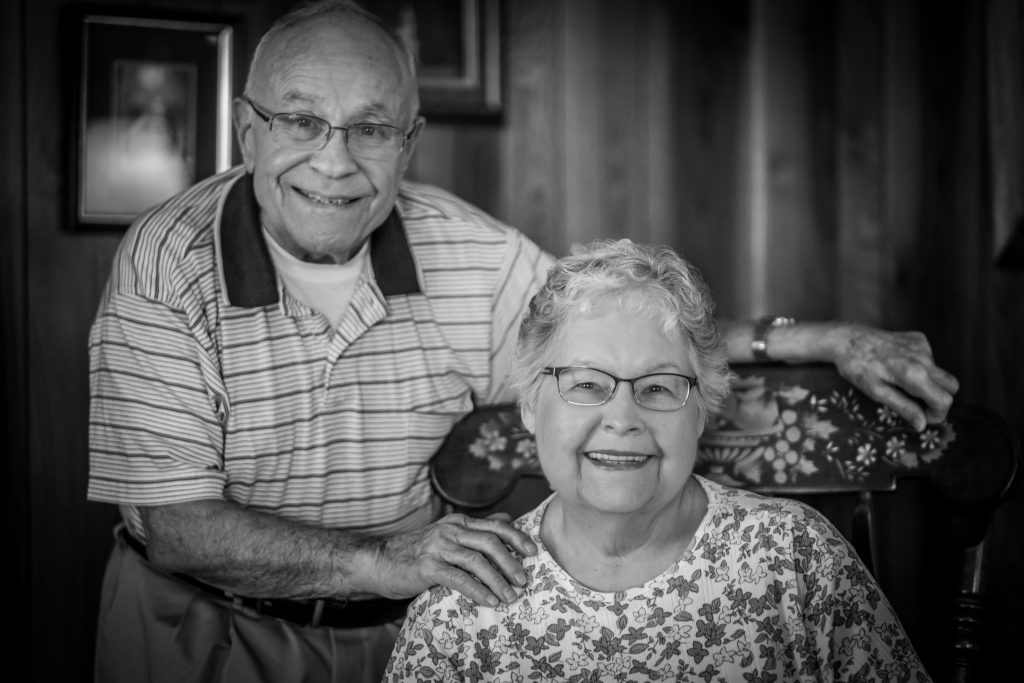 James and Jo Anna married in 1956 in San Antonio. Jim had a degree from UT in business, with an emphasis in transportation, and after working for Continental Grain, he worked for GD/Lockheed Martin for 31 years in logistics. They raised three children who have given them five granddaughters (including our own Lauren Morgan), three grandsons, and four great grandchildren. Jim enjoyed hunting, fishing, camping, and golf. Jo Anna's joy has always come from interacting with the family and teaching little ones in Bible School.
Many of you know that Jim has been an indefatigable advocate for World Bible School; the Great Commission of Christ is never far from his mind. Jim says that his favorite Bible story is the story of the most Christ-like figure in the Old Testament--Joseph. Jim admires Joseph's patience and perseverance, especially in times of temptation and trouble. "He never ceased to lovingly and patiently serve the Lord when others around him let him down."
Jo Anna is always touched by the beauty of "How Great the Father's Love for Us." That great hymn never ceases to stir up gratitude for God's Grace. Jo Anna has always been drawn to the story of the Fall of Jericho. She says that the story of complete obedience of the Israelites to march around the city 7 times, just as God had instructed with no shortcuts, is an important lesson for life. She, too, desires to live life "God's way," without shortcuts or detours.
Jim says of his wife of 61 that teaching and mentoring children is her God-given gift. he calls her a "Pied Piper" of little ones. Professionally, she was a school secretary for many years at several Fort Worth schools. Often that position is the epicenter of the daily functioning of the school, and she regarded her work as a daily ministry to both students and teachers. She agrees that her life has always been happiest when around children at home, at school, and at church.
The Byars' longevity of devotion and depth to faithfulness in the Lord and His church is a shining light to the path of those who follow.