Mission, Mercy, and Transformation
1. We want to be a church of Missionaries
From the beginning of time, God has been a God of mission. When sin entered the world for the first time, God stopped resting and began pursuing. He began a mission to bring his people back to himself; to restore the earth to its rightful state. Everyone who has been rescued by God has now joined the force. So the church is not a group of adherents, but a family of missionaries! We are a force to be unleashed into the world, focused on the goal of God's will being done on earth as it is in heaven.
This is the desire of Southside -- not to be consumers wanting spiritual services or pew-sitters who keep the status quo, but a family, led by God's Spirit, ready to spread out into the community and the world, bringing God's kingdom to those we meet there. We want to follow the pattern of God and the example of Jesus to be pursuers -- people who are constantly calling, rescuing, and wooing those who are oppressed and lost to come find rest in God. Ultimately, God's mission is for the whole world - every nation, every tribe, and every tongue - to worship Him. (Rev. 7:9). At Southside, we seek to take part in accomplishing that mission!
2. We want to be a church of Mercy
Throughout the Old and New Testaments, one consistent description of God is that He is full of mercy. It is the first description God gives himself in Ex. 34:6. Paul uses the phrase "Father of mercies" in his doxology (2 Cor. 1:3). Most notably, God's mercy is demonstrated in His desire to send His Son to die for us on the cross -- the greatest act of mercy ever seen! When God's Son walked among us, his ministry was overflowing with mercy. He saw the crowds and had mercy on them (Mt. 9:36). He did miracles, fed the multitudes, and raised the dead all out of mercy. It drove his ministry. It was the beginning of his mission.  In order to follow our God's footsteps, mercy must be a central component of Southside if it is to be a true church of Christ!
What this means is developing a feeling of empathy and care towards other people. It means seeing in others what we once were without the gospel (1 Cor. 6:11). It means having a heart of compassion that wants to help others. It means extending loving hands of forgiveness to addicts, prostitutes, homosexuals, AIDS victims, as well as those who are wealthy or living with abundance. Simply put, it means being Jesus to others by being His hands and His feet. At Southside that is what we want to be a church that cares, helps, extends, forgives, and loves anyone who is in need.
3. We want to be a church that is Transforming Lives 
God's desire for his people has never been for them to stay where they are. He has always had a greater goal. In fact, ever since sin entered the world, his ultimate goal has been not to leave the world as it is, but to change it. As Jesus went about interacting with people, he did not sell them some goods or give a hand out; he wanted to change their lives! He wanted to reorient the priorities of a person's life around a different set of values.
That is the point of God's Spirit within us: to start this remodeling process. It goes from the inside-out. A process that takes our old values, attitudes, and thinking and makes them into new ones. That is the call of the Great Commission as well. It is not to "Go and baptize." It is to "Go and make disciples." (Mt. 28:19-20) Disciples are learners, followers who have aligned themselves behind a Master. They have made the commitment not only to have their sins forgiven (although that is a part of the deal!), but to learn how to be like someone named Jesus. At Southside we want to be a church that helps that process along.
This transformation process is holistic in nature. It affects body and soul, physical and spiritual. It is rebuilding lives around the center of Jesus Christ. Transformation means offering Bible studies and job training. It means giving food and the Bread of Life. It means providing physical health care and spiritual health care. It means providing the means for one to live, not as a middle-class American, but as a faithful Christian in a stable, dignified manner. At Southside we want to be a church that offers people a new way of life by giving physical help they need and the spiritual rebirth they crave.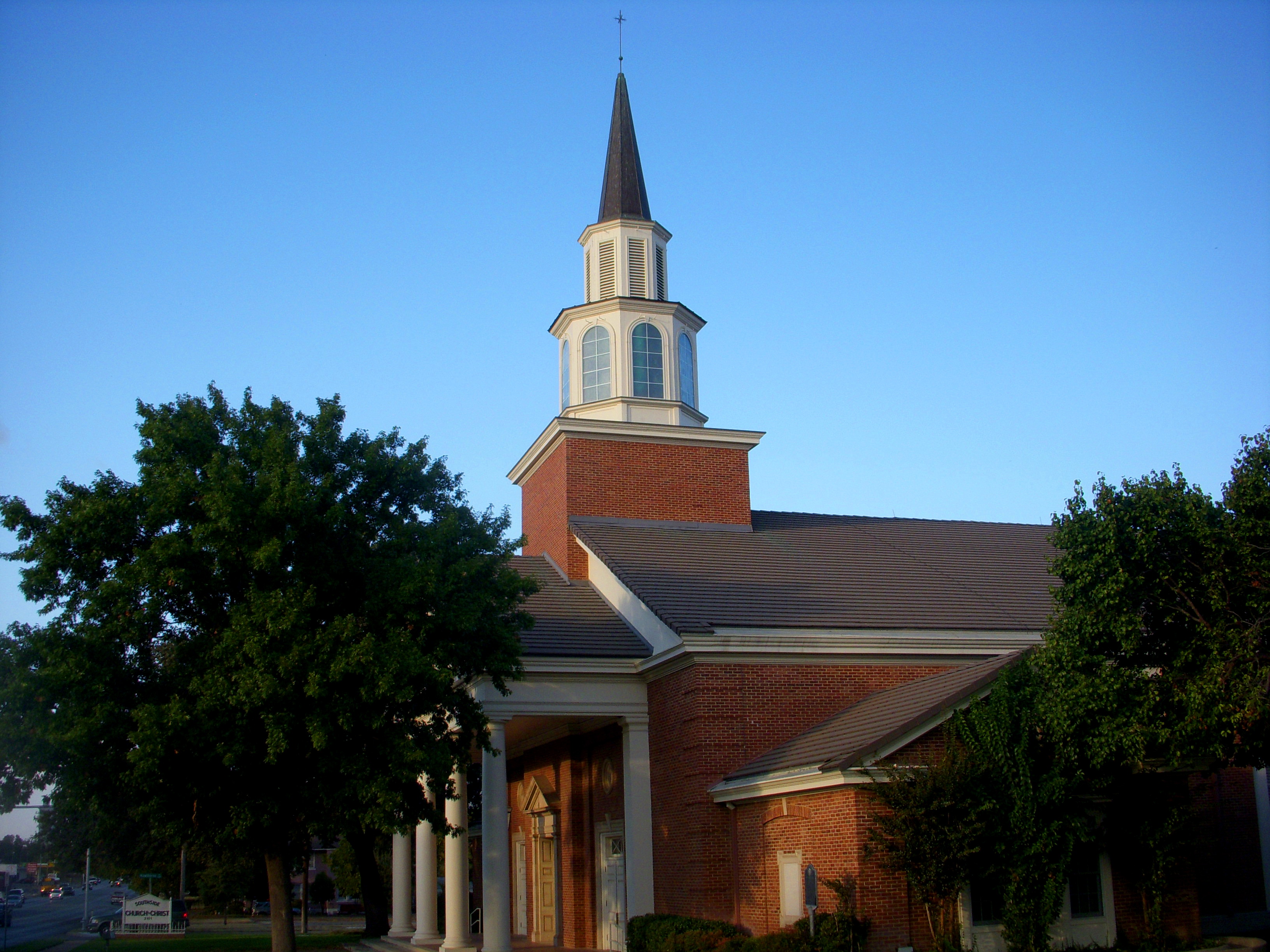 THE STORY OF GOD AND US
"In the beginning, God created..." God is behind everything we see and hear. He created it good and beautiful. His crowning point is mankind, which He made in the image of God. Simply, man and woman were made to be in relationship with God.
Sin came. Through the manipulation of a serpent, the first woman and man disobeyed God. Through this action, sin and its consequences came, driving a wedge between a tarnished creation and a perfect, holy God.
God made a covenant. Instead of giving up, God made a promise to Abraham and formed His own people, Israel, so that through them, He might bless all people everywhere and restore the relationship. But Israel did not live up to the covenant.
So God came. Doing the unthinkable, God became man in the form of Jesus Christ. He experienced life just like we do. He went among people preaching, healing, and teaching, showing that a new way of life could be found with God as King. Then, he died on a Cross, giving his life for the sin of mankind and showing us how to love. Three days later, he was raised from the dead, proving for all time that God has victory over Sin.
A community formed. Followers of Jesus began proclaiming to the world the message of this Risen Savior. All over the world people began to respond to become a follower of Jesus as part of the grand plan of God. Their commitment to God was forged in baptism and consequently, a community was built that sought to fulfill the message and mission of Jesus.
The curse still lingers. While the community following Jesus has grown, still it is imperfect. Despite the redemptive work of Jesus and His disciples, the world still feels pain, poverty, and heartache. We wait for Jesus to come back and bring a new heaven and earth.
At Southside, we are a part of this Story. We seek to be a community of Jesus, a part of God's plan that is seeking to carry on Jesus' mission of mercy and transformation. We believe that God continues to add people to the church as they put on Christ in baptism, and we remember the life, death, and resurrection of Christ each first day of the week by taking communion together. We view Scripture as God's inspired Word and a worthy authority over our lives. We join other churches in seeking to restore the world back to God, and we wait patiently as well for Jesus to come back to fully restore this world someday!
OUR HISTORY
Roots | In 1855, the gospel was formally preached for the first time in Fort Worth by A.M. Dean, a farmer by day and preacher by night. His young congregation, the First Christian Church, consisted of just nine members.  In 1892, the First Christian Church planted what would become the Southside Church of Christ in a fast-growing area in South Fort Worth.  The congregation grew and expanded over the next 50 years.  In 1959, Southside's leader made the decision to build at 2101 Hemphill, electing to remain in close proximity to downtown.
Embracing the Community | During the 70s, Southside's neighborhood began to change.  People relocated to the newly forming suburbs, businesses slowly began to leave, and, as a result, the number of abandoned buildings grew and the level of crime escalated. Fewer and fewer members lived in the church building's immediate area.  However, instead of relocating to the suburbs, the elders elected to stay and center their mission in the neighborhood.
Over the years that has included the following ministries:
Bus (picking up kids from the neighborhood)
Pantry
Clothing
Spanish
Addiction/Recovery
Outreach to the Local Jails
A Community Garden
College Ministry
Partnerships with Local Schools, One Safe Place, and many Rehabilitation Centers
The Hiring of a Full-Time Social Worker in Partnership with Arms of Hope
Where We Are Headed | At present, Southside is a diverse church—socio-economically, racially, and generationally.  We remain committed to the neighborhood, striving to be a church of mission, mercy, and transformation.   Our hope is that you will be a part of God's story at Southside—where we want every person sent, every person loved, and every person changed.

_______________________________________________________________________________________________
Significant Dates Remembered
1855 - The gospel was preached for the first time in Fort Worth by A.M. Dean, farm worker and preacher by night. The first congregation in Fort Worth consisted of nine members.
1876 - The congregation moved to a new building on the corner of 6th and Throckmorton.
1892 - A small frame building was erected signaling the birth of the Southside congregation. The first elders were Dr. I.L. Van Zandt, S.C. Jackson, Jim Alderman, W.S. Head, and H.G. Rollings.
1905 - Southside moved to another frame building at the corner of Jennings and Morphy.
1916 - A merger occurred between Southside and the Central-church. A new building was purchased at the corner of College Avenue and Leuda street. The building was enlarged at this location three times and in 1945 the membership was listed at 1082 persons.
1959 - Southside moved to its present location at the corner of Hemphill and Hawthorne streets.
1992 - Southside celebrated its 100 years of existence.
1994 - Mrs. O.P. Leonard unveiled a Texas State Historical Marker commemorating 100 years of existence as the Southside Church of Christ.
2010 - Dedication of the Mercy Wing on October 3, 2010. The 10,000 sq. foot addition helps those in our community who are in need of food and clothing and is an important ministry of our congregation and the Lord's work on earth.
2017 - Southside celebrated its 125 years of existence.